COURSE SELECTION
The table below provides an overview of all German courses in our Home Tuition Program. There are currently seven courses available, with the German & LIFESTYLE course encompassing a range of options. All courses consist of one-to-one lessons in the morning, while the afternoons differ in focus, e.g. interview training, additional language lessons, training in pronunciation or a German & LIFESTYLE course. See descriptions of each course and corresponding prices by clicking on the relevant course title. You are also welcome to call us or watch the video.
The courses run for a minimum of one week from Sunday to Saturday. The crash course lasts 4 days which ones you are free to choose. Take advantage of the possibility to combine weekly courses, e.g. a General German course in your first week with the lifestyle course German & COOKING in your second week.
Courses for youth
| Course No. | Course topics | Lessons  per week |
| --- | --- | --- |
| 1 | | 20*45 min.   |
| 2 | | 26*45 min. |
The youth courses run from one week. The standard time is 3 to 4 weeks in the summer otherwise 2 weeks but any duration is possible. Arrival day is Sunday before the course start. The accommodation is with full-board in a nice single room in the house of the family.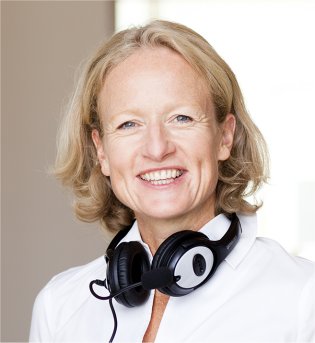 Contact me!
With best wishes from Bamberg/Bavaria, Alexandra von Rohr
Contact
Alexandra von Rohr
Sprachinstitut TREFFPUNKT-ONLINE
Schellenberger Straße 20
D-96049 Bamberg
Phone: +49 951 20 44 04
Fax: +49 951 20 44 74
E-Mail:   A.vonRohr@learn-german-home-tuition.com