REVIEWS AND COMMENTS FROM OUR STUDENTS
Our former students all agree: Taking part in the TREFFPUNKT-ONLINE home tuition program is a unique and valuable experience. See what they have to say about our program on the following three sites:
 
Let us know your thoughts/Tell us what you think/Any comments for us?
We would love to hear about your experience of the program. Just click on the "create your own review" button.
Sprachinstitut TREFFPUNKT-ONLINE
Average rating:
2 reviews
Dec 9, 2021
Лучшая возможность выучить немецкий за короткое время.
Лучшая возможность выучить немецкий за короткое время.

Эффект погружения тотальный: совместный завтрак, очень качественно структурированные занятия, программа второй половины дня, ужин – все это в постоянной разговорной и грамматической практике. По факту вы занимаетесь немецким с утра и до позднего вечера.



Огромное спасибо Александре и Иохиму за позитивную энергию, самоотдачу и чувство юмора. Очень приятная и профессиональная пара. Мы всегда находили интересные темы и часто забалтывались допоздна. Приятный бонус -погружение в культурно-бытовую традицию, что дало мне уникальный опыт понимания немецко-говорящего социума.



Ездил три раза по неделе, обязательно поеду еще. Рекомендую всем, особенно тем у кого нет времени и возможности уделять внимание немецкому системно. На мой взгляд лучшая инвестиция денег и времени в изучение языка.



Еще раз огромное спасибо за настоящее немецкое качество.
Jun 13, 2019
First-class in every way
I spent 2 weeks last August (I'm just a slow reviewer) on the home tuition program: one week of German & Mountain Biking and one week of German & Beer. It was everything I'd hoped for and more. Living-in was absolutely the best way to improve my speaking, and I was made to feel completely at home. Morning lessons were so well matched to my ability and interests, that the time sped by far too fast. Afternoon activities were great fun, as well as providing good opportunities to speak and think in German in everyday situations.



By the end of the two weeks, I had gained a lot of confidence in talking, and even the train cancellations on my way home seemed more like a chance to use my improved skills rather than an inconvenience.



For me, the whole experience was not just a first-class language course, but a brilliant holiday spent with super people.



Thoroughly recommended.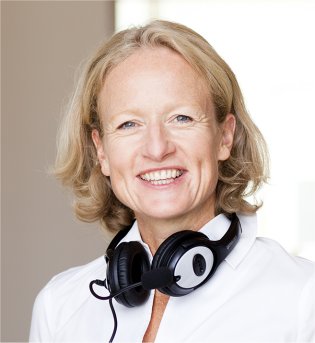 Contact me!
With best wishes from Bamberg/Bavaria Alexandra von Rohr