Each of our teachers is well experienced, well qualified and well prepared. But what sets them apart is their  thoughtfulness and hospitality. You will be warmly welcomed from the very beginning and will quickly feel at home.
All our teachers speak English and many also speak other foreign languages as well. Most have lived abroad themselves and have studied either foreign languages or teaching German as a foreign language. Through their extensive experience in teaching at public and private schools, universities or private companies, they can adapt their teaching to a wide variety of target groups and centre their lessons around individual learning goals. Wherever you are placed, you can be sure that you will be working with a professional teacher who really enjoys what they do and wants to help you learn as much as possible.
The following brief profiles of some of our teachers will offer you an insight into the range of teachers' houses available. There are singles and couples, some with adult children and some with no children in the home. Many have special interests or expertise in a range of fields, including the automotive industry, human resources, market research, medicine, music, literature, nutrition, sports, technology and exam preparation.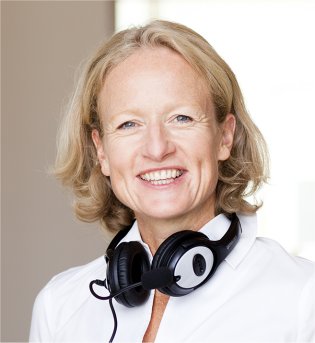 Contact me!
Alexandra von Rohr