LOCATIONS
The teachers' houses are located in two specially selected historical towns in northern Bavaria:
What do the two towns have in common? – An emphasis on enjoying life. You can spend a lot of time outside, ride a bike, walk from place to place and chat on local benches. In the spring and summer there will always be a beer or wine festival with local specialties and music somewhere in the area.
Both towns are extremely safe and you can get almost everywhere on foot or make use of the town buses. The local infrastructure and connections to larger cities such as Nuremberg, Munich and Berlin are excellent. There is a train leaving for each city almost every hour.
Sprachinstitut TREFFPUNKT-ONLINE, 96049 Bamberg, Schellenberger Straße 20
Dies ist die Heimatadresse des Sprachinstituts TREFFPUNKT-ONLINE.
Bamberg
The city is a unique town with baroque facades and UNESCO World Heritage dissected by two canals and the river Regnitz. The lifestyle is a cross between the Mediterranean and Bavaria. If you love classical musical look forward to the orchestras in town, visit family run breweries (10), basketball play offs (Brose Baskets), churches (30+), swimming pools (3),  theatre stages (10) or the international artist house. Enjoy the vivid university atmosphere and be overwhelmed by over 3000 buildings that are part of the UNESCO World Heritage site since 1993.
Impressive pictures can be found on this website https://www.bamberg.info/weltkulturerbe/ and historical information on that website Gobamberg.de/geschichte-bamberg/ 
Indulge into narrow streets, hidden cafés and beer gardens with leafy chestnut trees and amazing views, cycle paths and pedestrian zones, countless bridges and waterways. Welcome to Bamberg! A wonderful town to explore with a fantastic atmosphere.  You will love it, too.
Forchheim
 A small picturesque town sometimes called the Gateway to Franconian Switzerland. If you enjoy small-town life, but still appreciate train connections to larger cities such as Nuremberg in 25 minutes or Bamberg in 15 minutes, then this is the location for you.  This small town is full of life – locals are always out and about, frequenting the many cafés and breweries.
The highlights are – the Prince-Bishop's Palace, the town hall, the old mill, the salt storeroom, the Fischkästen, the Porta Vorchheimensis and of course the Kellerwald with its many beer gardens. Here are a few places of interest in Forchheim. 
The area surrounding Forchheim is something really special. Franconian Switzerland is one of the most popular destinations in Franconia for day/weekend trips. It's a place where you can walk, climb, go bouldering, canoeing and mountain biking. It is an imposing landscape full of castles and ruins topping high spurs while rivers and streams wind their way below. . Incidentally, if you are an angler, then Forchheim is also an ideal starting point for you. The rivers and bursting with trout and char in this region >>> images of the area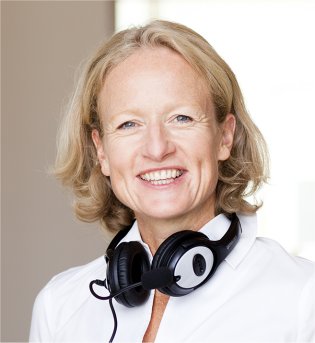 Contact me!
With best wishes from Bamberg/Bavaria Alexandra von Rohr