LEISURE ACTIVITIES
While the leisure program provides a good balance to the German lessons, it also helps familiarise young learners with German life. Activities on offer will depend on the young person's interests and the time of the year. There is a wide range of activities available and the teacher's family will always do their best to adapt to any particular wishes or requests. Typical activities include:
Ball games, e.g. badminton, basketball, football, volleyball and table tennis
Barbecues
Bike rides
Bowling
Board/card games
Bouldering in a climbing hall
Canoeing
Chess
Cinema/Theater
Cooking and baking
Golf
Quizzes
Swimming in the river, lake or waterpark
Slacklining
Shopping trips
Spa visits
Standup paddleboarding
Tours of local sandstone tunnels
Trips to local towns (Bamberg, Nuremberg)
Walks
The organization of all activities and the presence of a responsible adult are included in the course price. Entrance fees are not included. To give you an idea of entrance fee prices, these are some typical prices for some of the activities listed: swimming pool EUR 5,00, cinema, sandstone tunnels, waterpark per EUR 15,00 , bike rental EUR 20 per day, EUR 80,00 per week, evening bowling EUR 25,00, boldering EUR 30,00 and SUP-board EUR 35,00 per day.
Your child should have spending money in cash for these expenses. Entrance fees can not usually be paid by credit card. If you have a budget for your child in mind, please let us know. We can then arrange free time activities requiring little or no money for admissions. Your child can still have a great experience if they enjoy a leisure program based on board and ball games, quizzes, sightseeing, walks, barbecues and movies at home.
In addition to the leisure activities included in the price, there are also extra activities that should be booked in advance. This makes it possible to guarantee a spot and to scheduled it into the course week. These activities all require a slightly longer drive. Tennis or riding lessons in the country. A day at a falconry , a trip to the treetop path, a day on a ropes course or a trip to the caves and e-fun park. The list of possibilities and corresponding prices is provided below:
| | |
| --- | --- |
| Extra activity options | Extra costs |
| Falconry course 6 hours, from 16+ | ☐ EUR 190,00 |
| 1-to-1 riding lesson / hour | ☐ EUR 70,00 |
| Hacking – no lesson / 2 hours | ☐ EUR 70,00 |
| 1-to-1 tennis lesson / hour | ☐ EUR 70,00 |
| Tennis – no lesson / 2 hours | ☐ EUR 70,00 |
| Caves and e-fun-park | ☐ EUR 70,00 |
| Ropes course | ☐ EUR 50,00 |
| Treetop path | ☐ EUR 30,00 |
Transport, the presence of an adult and the adult's entrance fees are included.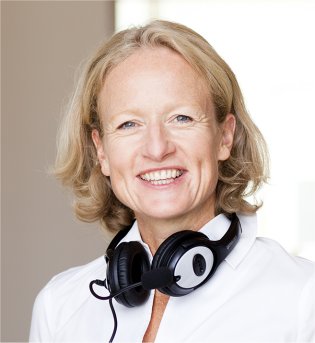 Contact me!
With best wishes from Bamberg/Bavaria Alexandra von Rohr