NOTES FOR PARENTS
We will be happy to help you organize the travel arrangements, e.g. by advising you on which trains and buses to use in Germany and apprising you of fares and travel times to the teacher's home town. We will also arrange a personal pick up service from all airports. 
Journey
When your child clears customs at the airport, the person meeting them (either a taxi company known to us or a member of the teacher's family) will be standing at the exit with a  sign. The sign will clearly display your child's first and last name. Should your child not see anyone, please assure them that somebody will come soon and ask them to wait at the exit. Please also contact us by phone. If your child is traveling alone by train from the airport, the family will be there to greet them at the local train station. This pick-up is included in the course fee.
Child preparation
Please prepare your child for their stay and remind them: different countries, different customs. Starting with food and going on to general behaviour. The best strategy is to watch and wait at first. Make a note of what is new, what is acceptable, what might be confusing. What they like, what they don't like so much. What they can cope with and what may upset them during their stay. The latter should be communicated to the teacher or school immediately. The sooner we are all informed, the sooner we can solve the problem.
What to bring
What the young people should bring with for a stay of 3 weeks in the summer:
5x T-shirts
3x shorts
3x long trousers
2x warm sweater
2x small and 2 large towels
2x pyjamas/nightwear
1x waterproof jacket
1x swimwear
shoes: for the house, for sport, for walking, for at the swimming pool, sandals
laundry will be done twice a week – one wash for light colours and one for dark
Meals
The teacher's family can adapt to almost all dietary requirements. Vegetarian food can easily be prepared. However, vegan food requires considerably more time and effort when shopping and preparing the meal. Consequently, there is an additional charge of 70.00 EUR per week for vegan meals. If your child has additional particular likes or dislikes, let us know. Our teachers will be happy to take them into account when planning meals.
Spending money
In addition to entrance fees of approximately 30 EUR per week, you should also allow around 25 EUR per week for souvenirs, drinks and small purchases. That's a total of about 55 EUR per week. If the budget allotted to entrance fees is too high for you, let us know and we will exclude leisure activities with higher fees (e.g. bouldering or bowling). The family can keep the money safe and record it's use if you would prefer them to do so. Please note that credit cards are rarely accepted and cash is therefore essential.
Valuables
The school assumes no liability or responsibility for any damage to or loss of cell phones, laptops, PCs, cameras, jewelry and other personal belongings.
Shopping
Shops are open from 10:00-19:00 Monday to Friday and 10:00-16:00 on Saturdays. In larger cities shops may be open until 18:00 on Saturdays All shops are closed on Sundays, so Saturdays are usually the day for shopping and a stroll in the town.
Medical Information
Please inform us in advance if your child suffers from allergies, vertigo, ADD or has any other conditions. Even if the condition is rarely evident (e.g. epilepsy), we should still be aware of it.
Insurance
You will probably already have health insurance for your child. Please ensure that it also covers them abroad and make sure they bring the insurance card with them. We would also strongly advise personal liability insurance for the duration of the stay. This would cover any damage your child may accidentally cause in the teacher's home. Such a policy costs about 12 EUR per week and can be booked online e.g. at www.care-concept.de. Incidentally, this is also applies to health insurance, which can be booked via the Care Concept webpage.
Letter of authorization for pick
Please complete our letter of authorization at least 7 days before your child's arrival and return it to us as a scan or fax. By signing this letter, you are authorizing the taxi company or a member of the teacher's family to pick up and drive your child (an unaccompanied minor) from the airport. We will inform you who will be picking up your child at least one week before the arrival date.
Parental consent
Our students come from all over the world. As such, it is possible that customs and laws relating to nights out, alcohol and tobacco may differ to those at home. Therefore, we trust you will understand that we must ask you and your child to agree to the statements on this form.
Contact
You can always reach us from 8:30 to 19:00 from Monday to Saturday on +49 951 204 404. Should you wish to contact us for any reason, we are always available – including on weekends and public holidays. Outside business hours, you can contact us at: +49 179 518 46 35 or +49 179 104 88 17.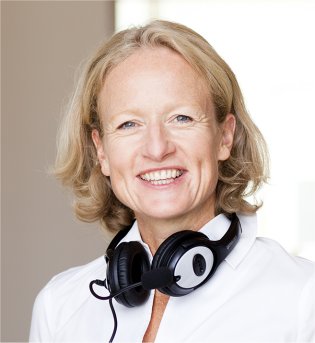 Contact me!
With best wishes from Bamberg/Bavaria Alexandra von Rohr